we prospect for you, so you can focus on selling.
We are more than 6 years in lead generation industries and helped more than 150 companies to grow their business.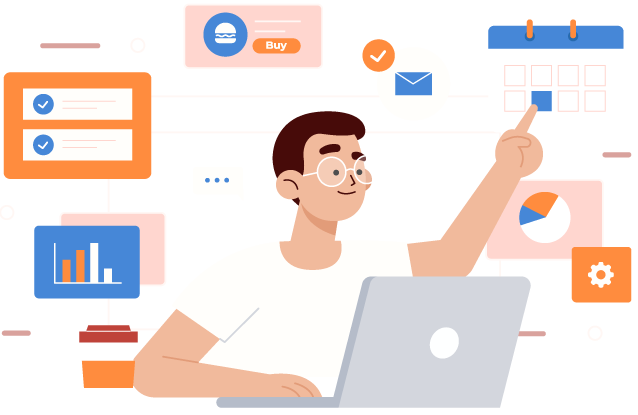 Lead Generation.
Outsourcing lead generation services can help your organization to obtain good leads. If you want to convert prospective customers into long-term customers, then outsourcing lead generation services would be the right choice. 
Data Cleansing & Scrubbing.
For any organization with an intensive need for consistent data validation, data enrichment services are a simple and strategic approach to higher analytical productivity. As one of the top data cleansing outsourcing companies, SalesStream will optimize the potency of your database, and marketing and sales efforts.
Prospect List Development.
The foundation of any successful marketing campaign depends on the availability of a targeted list of contacts. SalesStream offers complete B2B prospect list development and database marketing services.
Why SalesStream is different?
With SalesStream you don't need to do anything. You just receive the lists of prospects with high-quality data and start outreaching. This saves 100% of your research time.
A true partner and extension of your sales team, fully aligned to profitably scale your growth. By SalesStream you know a lot more about every prospect. Additional data will help you to make warm intros to a lead.
Every lead list is manually researched, The lists we build for you are completely researched by our savvy researchers which ensure verified & high-quality data. We 100% guarantee the accuracy of our data.
Personally, we think it's unfair to ask companies to agree to a monthly contract for leads. We've worked at small companies before and it's so hard to predict when you'll need leads
Before starting we set up a schedule/timeline to deliver list regularly so you can use it accordingly. You just give information we need at the beginning and we will do the rest.
We research only for you. The data is not compiled and resold to you. We build each list from scratch. You can track the progress on Google spreadsheet to ensure it is being built only for you.