Ask us about Lead Generation, Data Cleansing & Scrubbing.​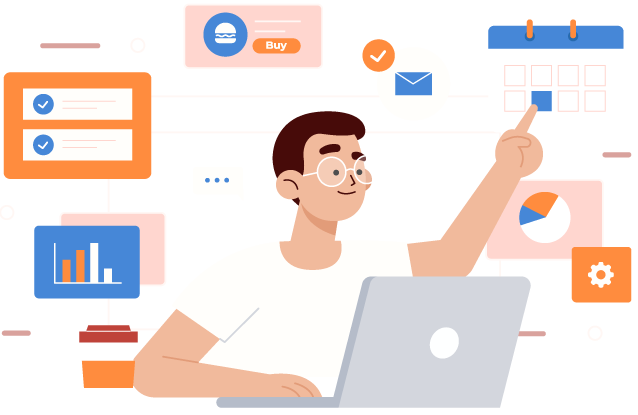 Lead Generation.
Outsourcing lead generation services can help your organization to obtain good leads. If you want to convert prospective customers into long-term customers, then outsourcing lead generation services would be the right choice. 
Data Cleansing & Scrubbing.
For any organization with an intensive need for consistent data validation, data enrichment services are a simple and strategic approach to higher analytical productivity. As one of the top data cleansing outsourcing companies, SalesStream will optimize the potency of your database, and marketing and sales efforts.
Prospect List Development.
The foundation of any successful marketing campaign depends on the availability of a targeted list of contacts. SalesStream offers complete B2B prospect list development and database marketing services.
Data Mining.
Data Appending
CRM Data Cleaning
Data Mining.
With SalesStream, give your B2B business a profitable boost with customized, manual data mining solutions. Backed by years of experience and a highly skilled team, we can help you find the best leads to grow your business. Our data mining services are supported by a 120% money-back guarantee!
How will SalesStream's Data Mining help your B2B Company?
Supply your organization with a wealth of dependable and bankable leads
Custom-create customer profiles and lead lists through web data mining and skip tracing
100% manual data mining services help effectively execute all operations
Up-to-date and relevant data enables you to achieve your marketing objectives
Our track record boasts of satisfied clients, prestigious projects and long-lasting customer relations. If your organization is looking for growth like never before, get in touch with the data mining experts at SalesStream for a free data sample now!
Data Appending
CRM Data Cleaning
Targeted List Building
Custom Lists Building
Email & Phone Appending
Targeted List Building
SalesStream List Building Services can help you find the right kind of prospect data required to power all your B2B sales and campaigns.
How will SalesStream's List Building help your B2B Company?
Our data and list building technicians are trained to mine relevant, up-to-date data and sort them into lists that make your Sales and Marketing Team's job easier.
We also verify the authenticity and validity of all data lists, ensuring a higher response rate for our list building solution.
Lists can be built as per your specific needs and requirements, paving the way for better telemarketing, improved engagement and increased profits.
If you are on the lookout for something that can help improve the overall rates of engagement and conversion for your B2B business, look no further! We at SalesStream are ready to cater to all your prospect data and B2B list requirements, backed by our 120% money back guarantee!
Custom Lists Building
Email & Phone Appending
Data Verification
Skip Tracing
Data Scrubbing
Data Verification
Don't worry about the accuracy of your data. Outsource the task to SalesStream. SalesStream offers Data Verification  services. Our expert team checks data on all the parameters and ensure that our client's data is error-free and consistent.
How will SalesStream's Data Verification Services help your B2B Company?
Set sales as your primary focus and let data be ours. SalesStream checks your data on all the necessary parameters to make sure that your data adheres to the highest possible standards.
When the data is verified and error-free, the sales team gets hugely benefited. They can now target the hot leads and convert them easily.
Improve your overall efficiency with the help of our data verification services. It can also help you align the sales and marketing teams.
Paint a clear picture of your growth and future with the help of our data verification solution.
We verify the data by running it on several tailor-made parameters. Our expert team corrects all the anomalies present in your data. Contact us now!
Skip Tracing
Data Scrubbing